Sunflowers is the title of two series of still life paintings by the Dutch painter Vincent van Gogh. The first series, executed in Paris in 1887, depicts the flowers lying on the ground, while the second set, made a year later in Arles, shows a bouquet of sunflowers in a vase.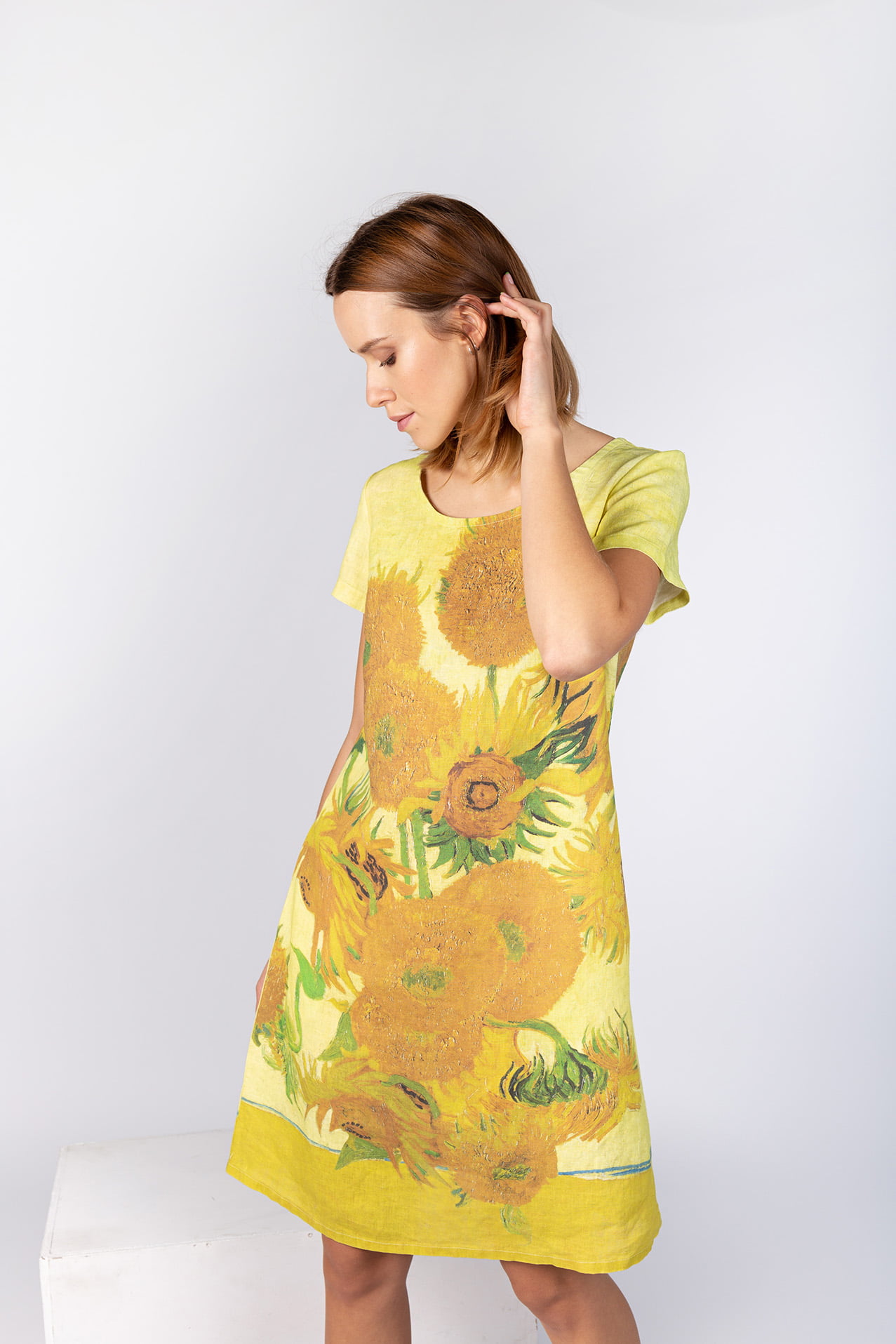 When they first met in Paris in 1887, Van Gogh and Paul Gaugin exchanged paintings. Vincent's contribution was a "Sunflowers" painting from his Paris series.
The vibrant yellow oil paints in Van Gogh's "Sunflowers" were first made available early in the 19th century. He was among the first artists to fully embrace them.
Climate Protesters Throw Soup Over van Gogh's 'Sunflowers'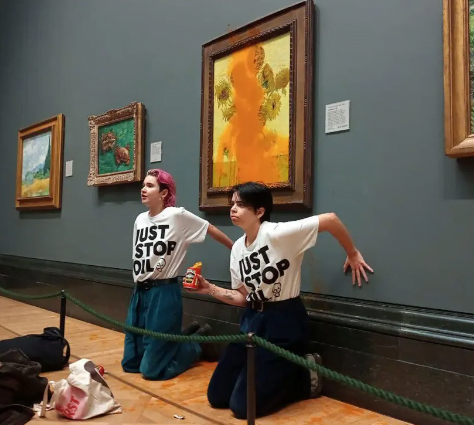 At just after 11 a.m. on Friday, two members of Just Stop Oil, a group that seeks to stop oil and gas extraction in Britain, entered room 43 of the National Gallery in London, opened two tins of Heinz cream of tomato soup, and threw them at Vincent van Gogh's "Sunflowers," one of the treasures of the museum's collection. It is one of six surviving images of sunflowers that van Gogh made in 1888 and 1889.
https://www.nytimes.com/2022/10/14/arts/design/soup-van-gogh-sunflowers-climate.html