Christmas decorations and natural smells usually bring additional coziness, warmth and happiness during this important time of the year. However, Christmas time becomes really stressful, because usually we run around the shops and we lose our heads in the chaos. Sometimes it's better to stop for a bit and to rethink how our actions and wishes can affect the environment.
If you will decide to decorate Christmas table by using handmade and natural materials, there are some tips:
1. Vintage or handmade tableware:
You really don't need to buy new tableware to decorate your Christmas table. But if you want to refresh it, you can ask your grandparents, usually they have some vintage and antique tableware with unique ornaments. It could bring to your celebration an elegant and classical atmosphere. You can also visit any flea market. It would be like a little mission to find interesting or maybe even uncommon handmade tableware.  It could help to make your family and friends feel more special.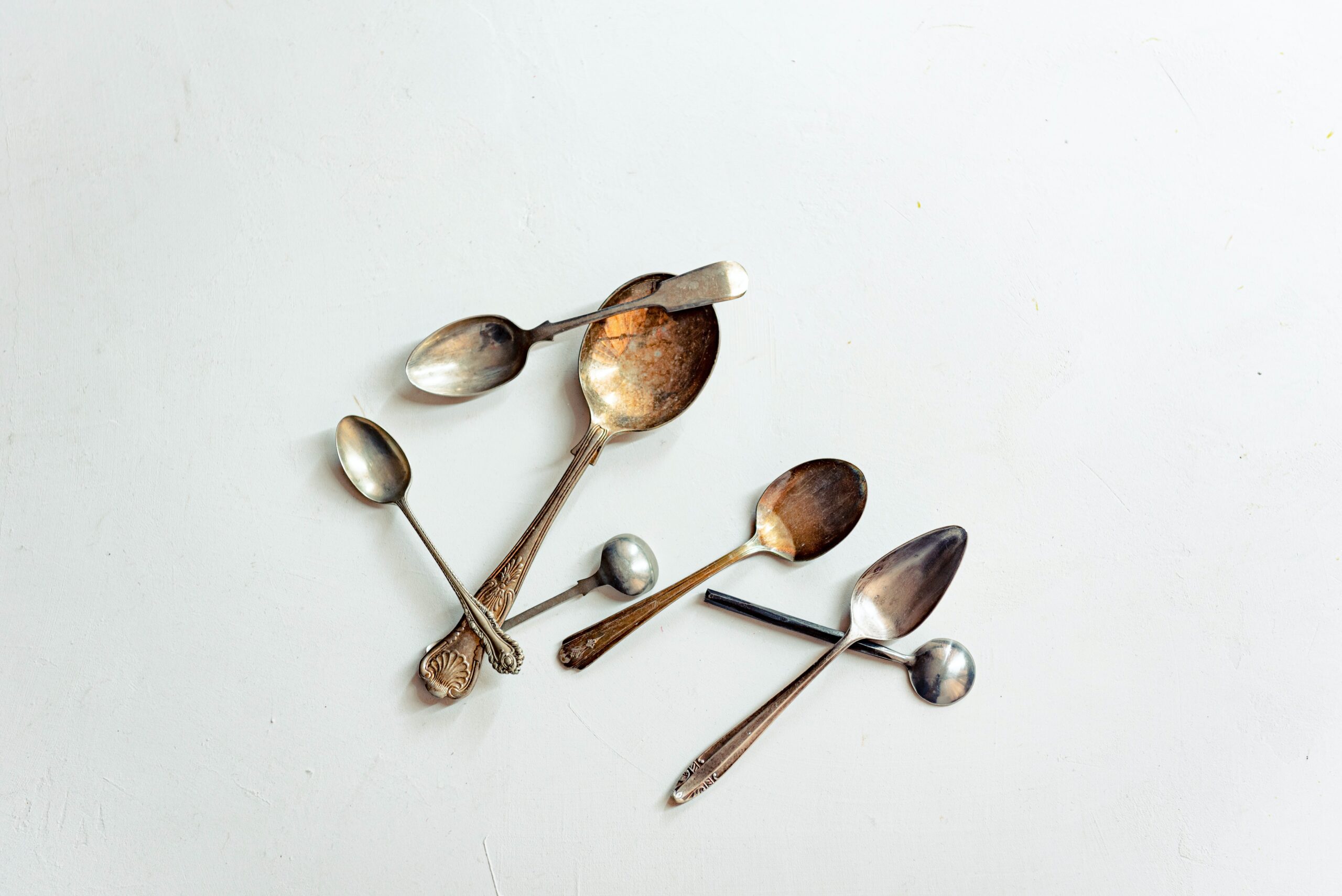 2. Handmade, organic, 100% linen textile with patterns diversity:
Table linen textile is a perfect way to change up your dining table decor and welcome your guests with some unique linen products: table runners, tablecloths, cutlery holders or napkins. You can choose the best fitting organic linen textile pattern in our shop or you can even create your own patterns. Just imagine how you want to create a Christmas atmosphere and spirit in your home!
Sometimes small details as cutlery holders can bring a nice and cozy feeling. It is a really practical and interesting piece to jazz up your Christmas table. Cutlery holders can also be a perfect handmade and useful gift for your loved ones.  You can combine cutlery holders with any linen textile products.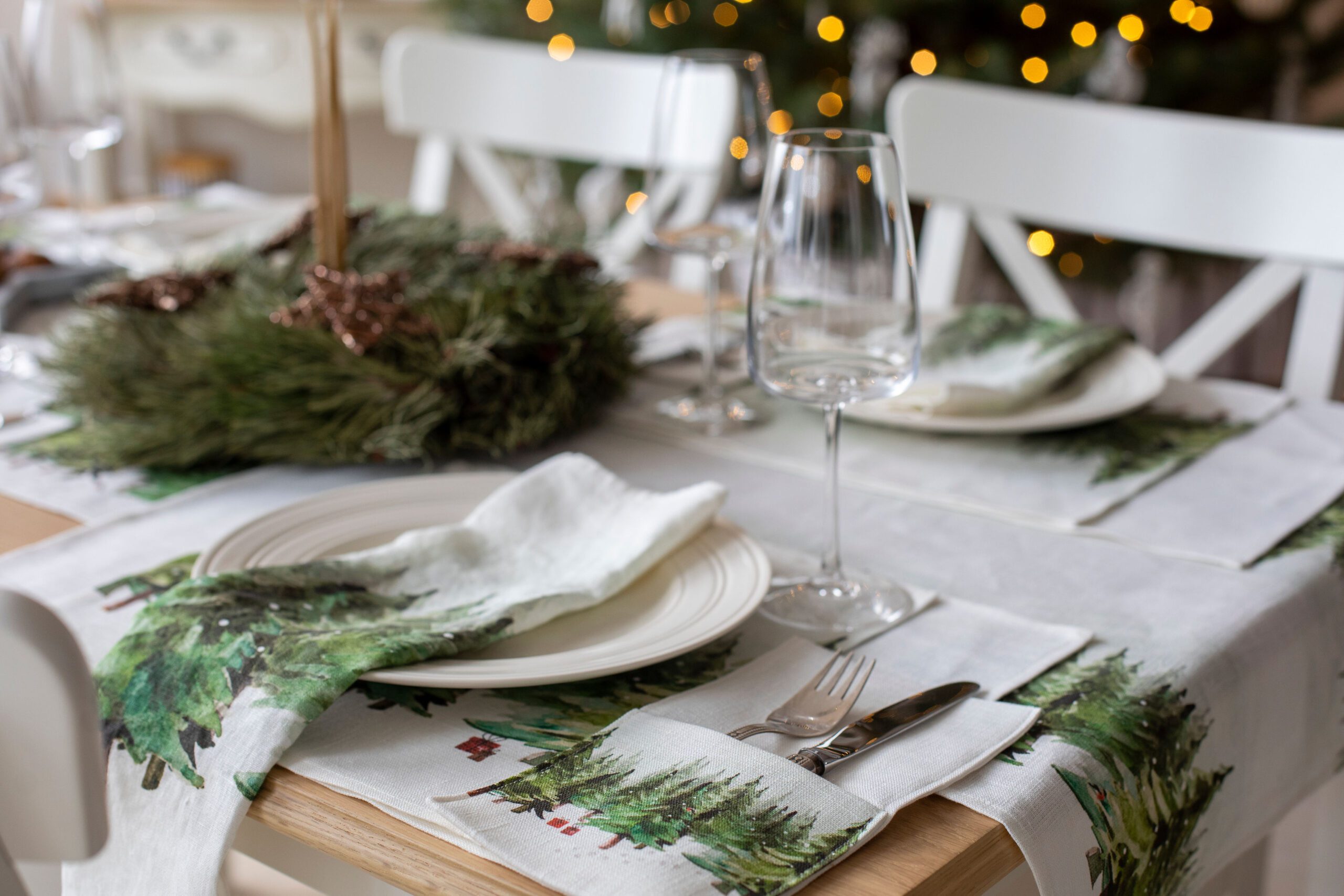 3. Natural and edible decorations:
You can use natural and edible decorations by combining them with any linen tableware textile. For example:
– cinnamon sticks,
– dried oranges,
– sage,  rosemary or any leaves,
– ginger biscuits that smell so good….
– any nuts,
– dried or not dried berries for brighter colours,
– you can even take a slow walk in the forest and while breathing fresh air you can find fallen nuts, leaves, tree branches, pine cones or moss to decorate your table.
P.S. By the way according to Japanese and South Korean scientists, a daily 40 minutes walk in the forest can help to boost your energy, lift your mood up, reduce a stress hormone cortisol, reduce anxiety, improve sleep and concentration, decrease blood pressure, increase amount of energy etc.
In the end we need to remember to enjoy Christmas time and to celebrate it with love. It's a really peaceful and important time, so we have to respect this time and the environment that surrounds us. Don't be afraid to inspire others to change their habits in order to live in a better and more clean planet. Everything depends just from our way of thinking and actions.
We hope that you will create a cozy, festive and peaceful Christmas celebration surrounded by natural smells and make your loved ones feel unique with the inviting look that linen provides to you, check it in our shop!